Goodwin's Chorley
Goodwin's are a nationwide chain of very successful pubs and restaurants, they specialise in serving quality pub food classic's. They approached us asking if we could provide them a promotional video fo the Chorley restaurant to help attract new customers and show off the service of food/drinks along with the pubs beautiful interior atomsphere.
Having video is absolutely crucial if you're looking to promote and expand your business, one minute of video is worth more than 1.8 million words so there is no better way to show off your business quickly than through the use of video.
Engaging Audiences
Using a Matterport Virtual Tour allows Goodwin's to directly engage with their audiences. Traditional photography and video only offers passive content, whereas a virtual tour allows the viewer to engage with the environment presented.
It's also a great way to deliver information across to audiences. We can do these by the use of tags which you can see through out the restaurant such as food/drinks menus, pricing's and opening/closing times at Goodwin's Chorley.
View Our Similar Projects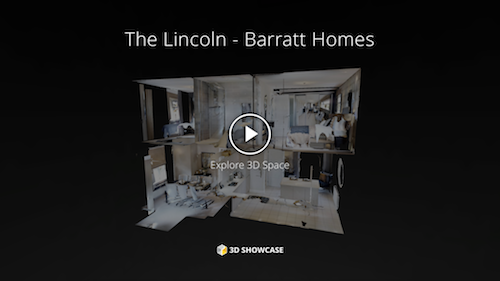 Why Video?
With video marketing becoming an increasingly important part of marketing strategies from the smallest to biggest of companies, why should you use video or virtual tours for your business?
Percentage of viewers who remember a video from the past 30 days

80%

Percentage of mobile users who share videos with others

92%

Percentage of exec's who visit a website after watching a promo film

65%